A patio is a perfect addition to any backyard. This is the place where you can sit with family, have breakfast, drink your coffee before work, and even make cocktails for your friends. Once it's built you'll be using it every day I'm sure. However, such a backyard project does not come cheap at all, especially if you are hiring professionals. Materials and workers are expensive. This is one of the reasons why so many people decide to go for the DIY method.
But, you have to understand that there is a good reason why professionals charge such high fees. The project is complicated and difficult. Since you plan to do this on your own, you might need a little help to make the deck-building process easier and faster. Fortunately, you have already come to the right place because this article is going to provide you with all the tips and tricks you need for such a DIY project.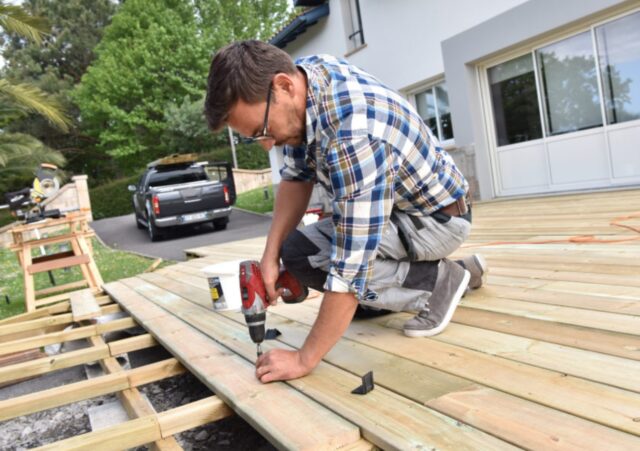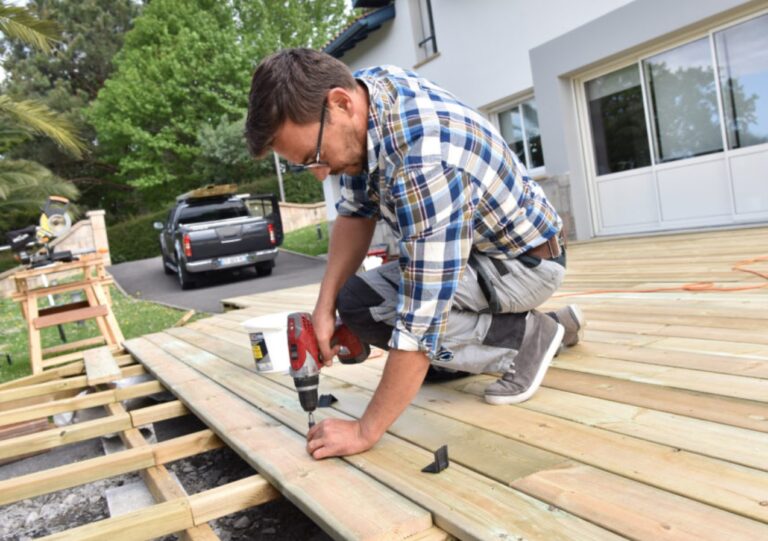 1. Check all your permits
Before you can start building any type of construction on your property, it is very important to determine if you are legally allowed to do so. Usually, many communities or neighborhood towns have certain building regulations. These rules are put in place to deter people from building all kinds of buildings.
However, most of the time these communities and towns have no problem with decks. Either way, it's always a good idea to check if you will need a building permit or if there are certain regulations you need to follow.
Once you get all the necessary paperwork, you can finally start working on your DIY project.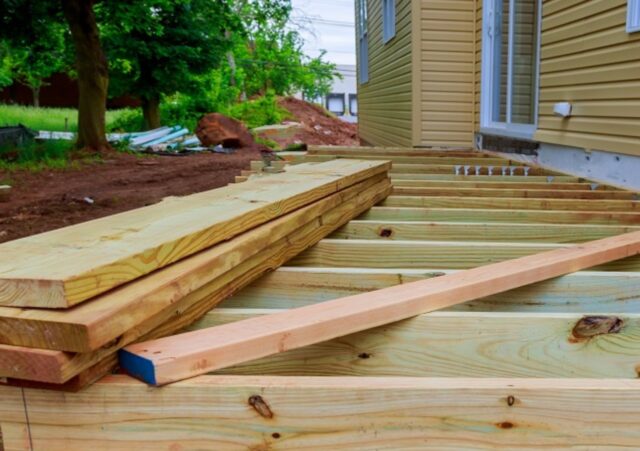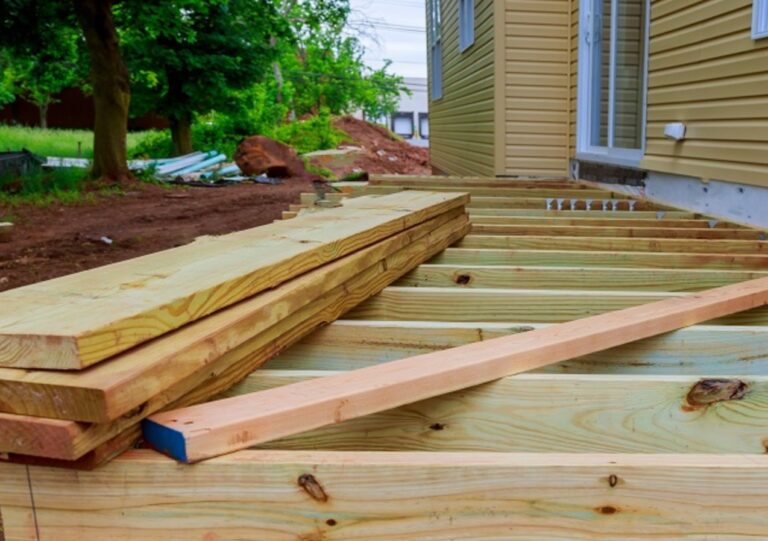 2. Equip yourself with the right tools
One of the worst mistakes you can make when working on a DIY project is being poorly equipped. I noticed that a lot of people make the same mistake which is why I thought I should definitely mention it. You will need to equip yourself with all the right tools if you want things to go smoothly.
Below I will list all the essential tools, but keep in mind that there might be some other type of equipment that you might need later in your project.
The most essential tool should be protective equipment such as eye protection, gloves, face shield and helmet. Then you will need a hammer, wrenches, screwdrivers with all kinds of bits, a table saw, a circular saw, a drill and a few bits, tweezers, pliers. Like I said, this is the most vital equipment, but if you need anything else you can go ahead and buy it.
I recommend buying everything now, so you don't waste time going back and forth to the hardware store during the build process.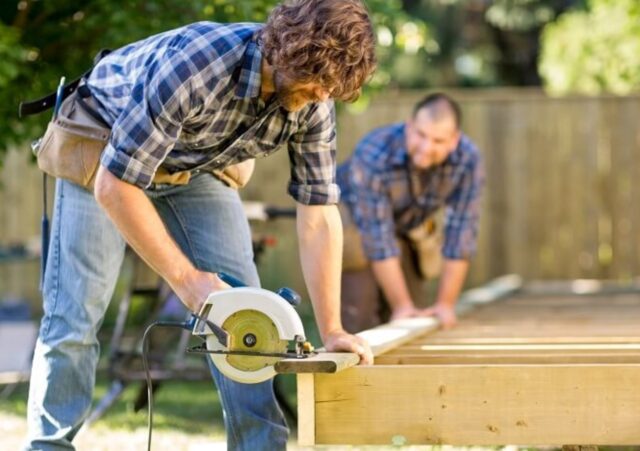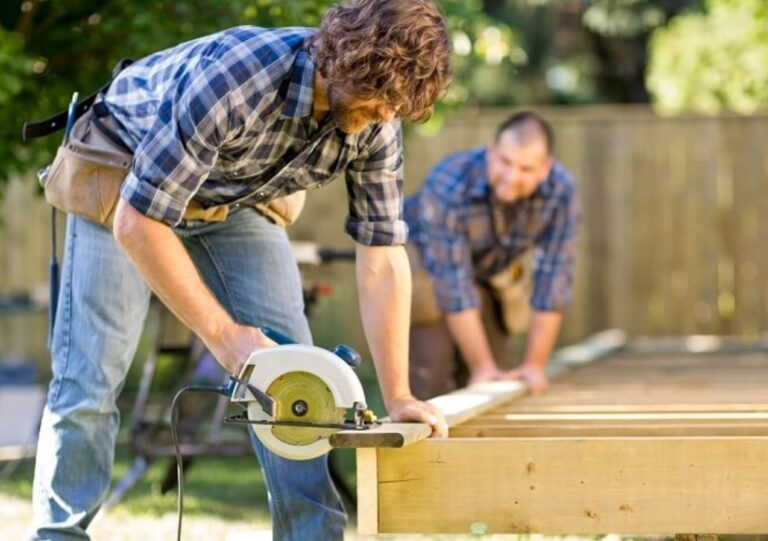 3. Always order additional material
One thing you wouldn't want to happen while you are building your brand new patio is finding yourself without enough materials to complete the job. When this happens you will need to order another batch of the required materials and you will likely have to wait a few days or even weeks, especially during this pandemic.
So, instead of finding yourself in such a complicated situation, it's probably best to just order additional material early on. It won't cost a lot of money, and you can still use those leftover materials for future projects or to fix something.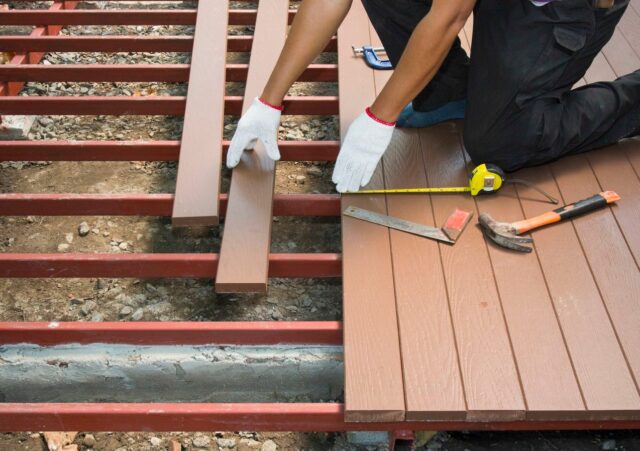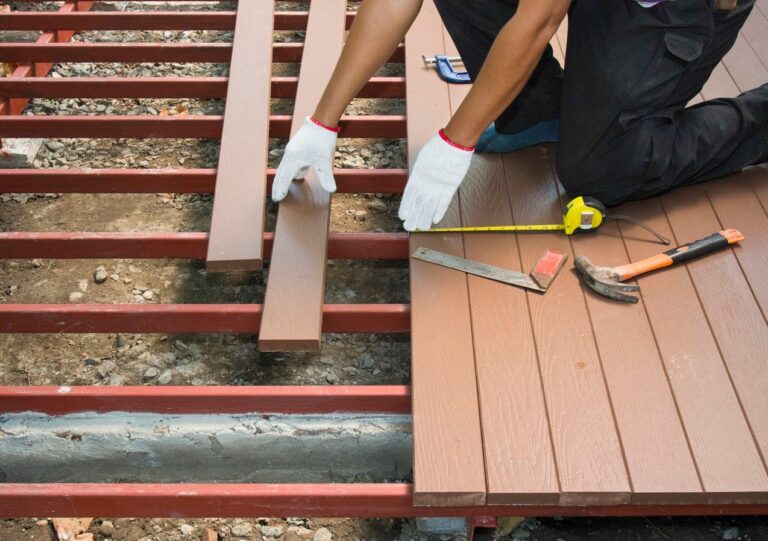 4. Get professional advice
The purpose of this article is to focus on the DIY aspect of building a patio. However, that doesn't mean you shouldn't get the advice of a professional builder. Most companies will offer such a notice for free. In other words, it won't cost you anything to get professional advice.
Maybe a professional can tell you something useful or maybe not. Who knows, maybe the whole project will be too difficult to do on your own and you will end up hiring professionals. Either way, it's a good idea to verify your project with a professional as suggested by www.decksforlife.ca.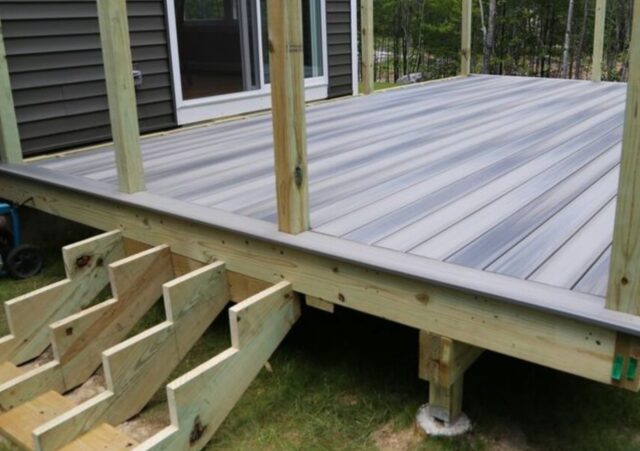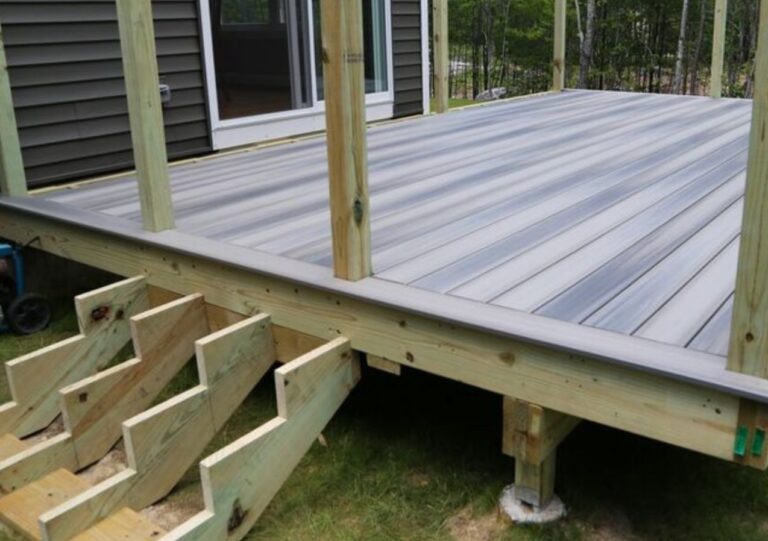 5. Configure the zone
Once you have the documents, tools, and materials to start building, it's time to set up the area you'll be working on. Of course, to measure and mark exactly where your patio will be. Around you will need enough space to move around freely to work. It is essential to create a work area where you can easily maneuver with tools and materials such as wooden planks.
It is also important to inform everyone in your household to be extra careful around this work area. This is to prevent them from injuring themselves or damaging the bridge during the construction process.
Another thing to keep in mind is the staircase. They may require a little more open space in the surrounding area for work.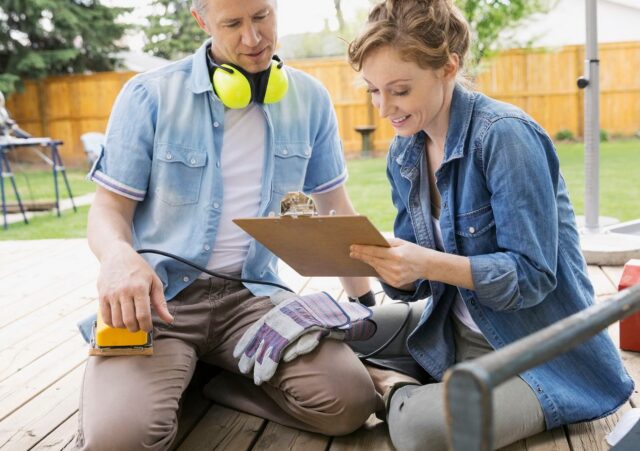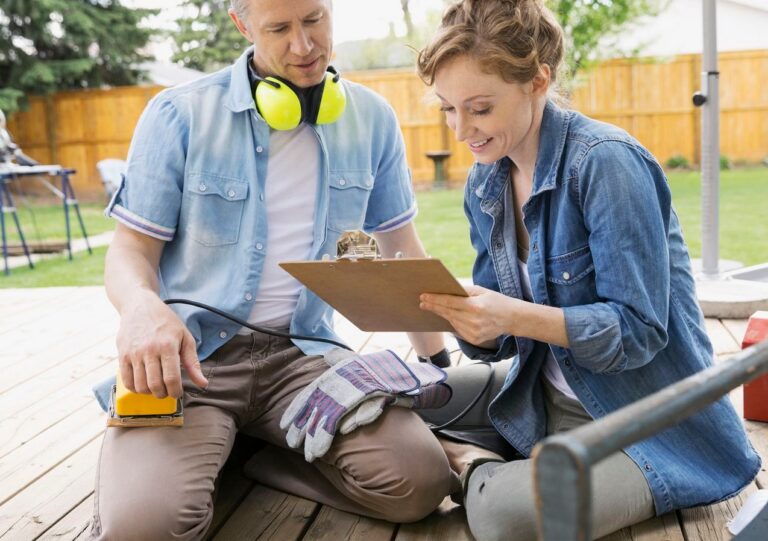 6. Install the registry
Once the area around the work has been marked out, it is time to start construction. The very first step that you should take to make all of your building easier is to place the ledger. The ledger should be placed directly on the side of your house and this is what marks the start of construction. From there, you can install the footings, posts, support beams and finally the joints.
The rest of the project is not difficult at all. You just need to make sure that you are following each step of the process as accurately as possible. Measure each point where you need to drill, screw or connect beams. This is very important if you want to build a sustainable patio in your garden.
I could probably go on and give you dozens of tips and tricks to make your patio building process a little easier and simpler, but I think these six tips I have provided above are the ones that will help you in the process. more.