U.S.-based Bleutec Industries has announced what the company sees as a transformative offshore wind installation and transport vessel solution that also incorporates capabilities to perform commissioning, operations and maintenance (O&M) and of dismantling.
Developed by Bleutec Industries in cooperation with NETSCo Naval Architecture & Marine Engineering and Netherlands-based Penthus, the proprietary Binary Marine Installation Solution (BMIS) is a Jones Act compliant concept that has been introduced by companies in response to the shortage of wind turbine installation vessels (WTIVs) and high cost new builds.
The BMIS consists of two construction vessels – one for foundation installation and one for wind turbine installation, the latter of which can also be used for commissioning and O&M as it is coupled with accommodation and maritime support of a Field Service Operations Vessel (SOV).
Bleutec Industries stated that current WTIVs are often unavailable or inadequate for increasing the size of pile foundations and wind turbines.
"The U.S. offshore wind industry has been crippled by the perceived idea that a WTIV has to be built a certain way and it's not feasible. NETSCo engineers have been dedicated to designing a WTIV tailor-made, focusing on the most important design parameters and eliminating advantages", said Jan Floresdirector of NETSCO.
The jack-up foundation installation vessel, or pile installation vessel (PIV), with a twin crane configuration is expected to enter the market in the third quarter of 2024, while the lightweight jack-up installation vessel wind turbines (WTIV-Light) will be available during the same quarter of 2025, according to Bleutec Industries.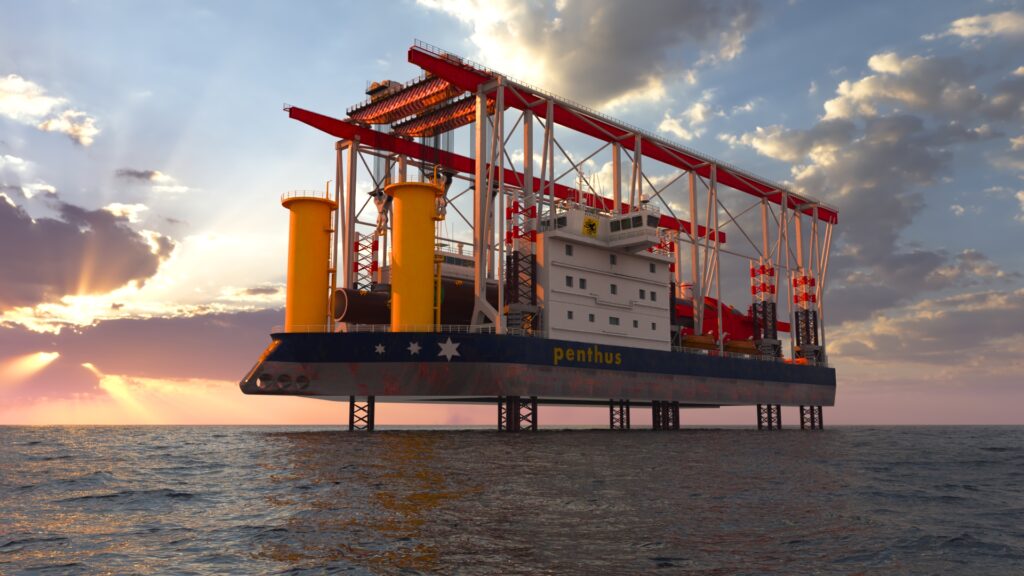 The developers have stated that the integrated offer will provide the following advantages to the developers and the market: economic vessels complying with the US Jones Act; simplified, simultaneous and versatile operations; safer, more deck space for construction operations and less critical specialist crews; and ships will incorporate technologies enabling decarbonization and increased automation.
Launched in 2019, Bleutec Industries is engaged with several key players with proven track records in the offshore wind industry, such as ABS and Lloyd's Register, Kongsberg Maritime, Liebherr, Wärtsilä and the US Coast Guard.
"Our goal is to provide the most cost-effective offshore wind T&I solution that integrates commissioning, operation and maintenance activities and maximizes local content," said Robin BodmanCEO of Bleutec Industries.
The company has also hired a former Shell global marine category manager, Bo Jardine, who will act as chief innovation officer and lead the development of BMIS and work with classification societies such as ABS, Lloyd's, DNV and the US Coast Guard.
Follow offshoreWIND.biz on: